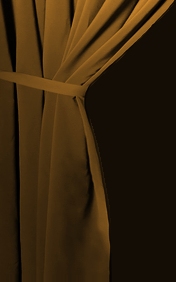 We are always improving our skills and expanding our scope of work to include new technologies. Please contact us with your ideas and interests if you don't find them listed here.


| | |
| --- | --- |
| | Audio and Video design and installation in new and existing construction. |
| | Dedicated home theater environments. |
| | Multi-Room and multi-zone audio systems. |
| | Home automation, surveillance cameras and lighting controls. |
| | Structured wiring systems conforming to Wire America's Home Standard for all TV, telephone, computer, satellite, ISDN, networking, automation and intercom products. |
| | Entertainment center design for any size project, built by Tallahassee's best cabinet/woodworking firms. |
| | Repairs on all of our product, serviced locally through Jim Gray Designs - loaners are provided when necessary. |
| | Extended Performance Contracts are highly recommended and available on all installations over $100: 5 years parts and labor with no deductible and no exclusions. This performance contract typically runs 12.5% of the system total and is completely optional. It includes at least one service call per year (locally), and of course any and all necessary visits to perform service in the 5 year time frame. |

Satisfaction Guarantee
We offer competitive pricing and total satisfaction guarantees on all our products and services. Jim Gray Designs will match the price and guarantee of any identical item sold by a local, authorized dealer as long as the item is new, in the box and carries the full manufacturers warranty. Please let us know if you find one of our recommendations for less and we'll be happy to match the price. The total satisfaction guarantee is just that: if you are not satisfied with any product we have installed, for any reason, let us know and we will do everything we can to satisfy you, or we will refund your purchase price minus the labor and any unremovable materials. In addition, all products carry a 3-month, 100% trade up policy should you decide to improve your system. All we ask is that you keep the original carton, packing, manual and remote control and that the product be in very good condition.